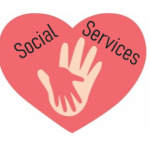 Employer:        
Geauga County Job and Family Services
Location:         
12611 Ravenwood Drive; Chardon, OH 44024
Job title:        
Social Services Worker 2
Position type:         
Full time, classified civil service
Base rate:         
$21.06/hour, commensurate with qualifications and experience
Compensation:
- Friendly work culture
- Paid vacation, sick leave, and personal days
- 11 paid holidays per calendar year 
- No-cost life insurance coverage
- Excellent rates on medical, dental, and prescription coverage (or waiver option) available
Hours of work:     
8:00 a.m.–4:30 p.m. Monday through Friday, some evening/weekend hours as needed. Participates in weekend on call rotation.
Summary:    
Geauga County Job and Family Services is seeking a dynamic team player to join our Family First Council Team.  Geauga Family First Council is the place county agencies come to collaborate to help families succeed.  This Social Service Worker position maintains a caseload of children who have been determined to be multi-system involved who can benefit from collaborative supports to help strengthen the family.  
Job duties include but are not limited to documentation, implementing case and safety plans, and collaborating with community partners to meet families' needs and preparing child related cases for FFC meetings. The successful candidate exhibits professional writing and communication skills, is resourceful, comfortable in crisis intervention, and able to quickly engage and build rapport with others.  
Qualifications for the job include experience navigating and coordinating higher levels of care, facilitating meetings with treatment team members and families, the ability to collaborate with other agencies, knowledge of local resources, and strong team skills.
Requirements:
- Bachelor's degree or higher in Social Work or a closely related field
- 1+ year(s) experience in Child Protective Services or other social/human services field
- Valid driver's license, proof of insurance, and good driving record
- Ability to pass pre-employment drug screening and FBI/BCI&I background checks
How to apply:    
https://www.geaugajfs.org/gcjfs-application-employment
Geauga County Job and Family Services is an Equal Opportunity Employer.