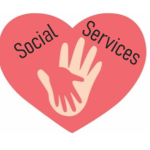 Employer:        
Geauga County Job and Family Services
Location:         
12611 Ravenwood Drive, Suite 150, Chardon, OH 44024
Job title:        
Social Services Worker 1
Position type:         
Full time, classified civil service
Base rate:         
$17.68/hour, commensurate with qualifications and experience
Compensation:        
- Friendly work culture
- Paid vacation, sick leave, and personal days
- 11 paid holidays per calendar year 
- No-cost life insurance coverage
- Excellent rates on medical, dental, and prescription coverage (or waiver option) available
Hours of work:         
8:00 a.m.–4:30 p.m. Monday through Friday, some evening/weekend hours as needed.
Summary:    
Geauga County Job and Family Services is seeking an entry-level social services professional to join our team. Primarily, this position supervises visits between parents and their children who are in and out-of-home placement, and transports clients to and from appointments. 
Other job duties include but are not limited to: interviewing callers and agency visitors to assess the appropriateness for a referral to CPS/APS; assisting case workers in delivering service plans; initiating contact and collaborating with community partners to meet families' needs; answering general inquiries regarding agency procedures and child welfare reporting; utilizing databases and other computer programs to document information; maintaining case records/files; and completing special projects as assigned to assist the Social Services division as a whole. 
Strict adherence to deadlines is a must along with professional communication and writing skills. The successful candidate is resourceful, willing to work a flexible schedule, and comfortable in crisis intervention. 
Requirements:
- Bachelor's degree or higher in Social Work, Psychology, Sociology, or a closely related field
- Valid driver's license, proof of insurance, and good driving record
- Ability to pass pre-employment drug screening and FBI/BCI&I background checks
How to apply:    
https://www.geaugajfs.org/gcjfs-application-employment