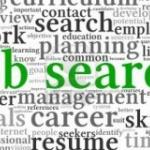 Employer:
Geauga County Job and Family Services
Location:
12611 Ravenwood Drive, Suite 150, Chardon, OH 44024
Job title:
Clerical Specialist 3
Base rate:
$13.83/hour, commensurate with qualifications and experience
Compensation:
- Friendly work culture 
- Paid vacation, sick leave, and personal days
- 10 paid holidays per calendar year
- No-cost life insurance coverage
- Excellent rates on medical, dental, and prescription coverage (or waiver option) available
Hours of work:
8:00 a.m.–4:30 p.m. Monday through Friday
Summary:
Geauga County Job and Family Services is seeking a dependable individual to join our clerical team. He or she must be experienced in a customer service or professional office setting and come equipped with the skills to quickly learn new computer programs and procedures. 
This position rotates coverage of the receptionist and switchboard operator functions, and performs other entry-level tasks throughout the workday. Job duties include but are not limited to: utilizing databases to gather and store information; banking, court filing, and mailing; scheduling appointments; conducting fingerprint background checks; monitoring office supplies; and transcribing confidential recordings. 
Punctuality is a must along with professional communication. The successful candidate is detail oriented, personable, and consistently respectful of diverse populations. 
Requirements:
- Demonstrated customer service or professional office experience including reception and switchboard
- Highly proficient in common Microsoft Office applications: Outlook, Word, Excel, and PowerPoint
- Valid driver's license, proof of insurance, and good driving record
- Ability to pass pre-employment drug screening and FBI/BCI&I background checks
How to apply:
https://www.geaugajfs.org/gcjfs-application-employment