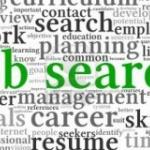 Employer:
Geauga County Job and Family Services
Location:
12611 Ravenwood Drive, Suite 150, Chardon, OH 44024
Job title:
Accountant
Base rate:
$20.25/hour, commensurate with qualifications and experience
Compensation:
- Friendly work culture 
- Paid vacation, sick leave, and personal days
- 11 paid holidays per calendar year
- No-cost life insurance coverage
- Excellent rates on medical, dental, and prescription coverage (or waiver option) available
Hours of work:
8:00 a.m.–4:30 p.m. Monday through Friday
Summary:
Geauga County Job and Family Services is seeking an experienced accounting professional to join our fiscal team. This position establishes and maintains accounting systems, solves accounting problems, and participates in the design and development of accounting systems, procedures, and policies. 
Job duties include but are not limited to: maintaining compliance with Federal, State, and local rules, regulations, and procedures; reconciling JFS funds across various systems and performing internal audits; approving vouchers, bank deposits, purchase orders, and pay-ins; creating and utilizing fiscal reports; budgeting; preparing and monitoring contracts; preparing the biweekly payroll spreadsheet as needed; and assisting other employees in the completion of reimbursement forms. 
Strict adherence to deadlines is a must along with excellent skills in data analysis. The successful candidate provides consistently accurate work and is comfortable using a PC.
Requirements:
- Demonstrated experience in accounting
- Governmental fund accounting and related degree preferred
- Proficiency in Microsoft Office applications with advanced capabilities in Excel
- Valid driver's license, proof of insurance, and good driving record
- Ability to pass pre-employment drug screening and FBI/BCI&I background checks
How to apply:
https://www.geaugajfs.org/gcjfs-application-employment